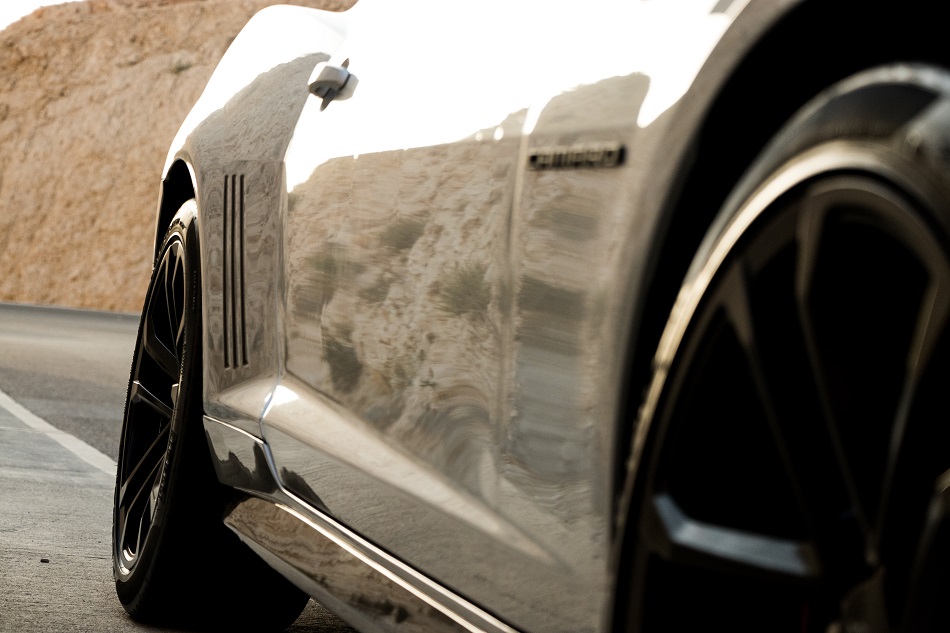 Whether you are on the roads of Fairborn, OH, Dayton, OH, Beavercreek, OH, Xenia, OH, or beyond, chances are that you will see a Chevrolet vehicle driving along. They are distinguishable with their classic bowtie logo. They are well-known for being popular and affordable. However, they produce powerful pickup trucks, dependable SUVs, and economical sedans. If you are in the area, come to Jamie's Tire & Service where our excellent technicians will work diligently to repair your Chevrolet.
Different Chevrolet models today:
Every year, Chevrolet sells millions of vehicles. Whether you are looking for a small car such as a sedan, an SUV for your growing family, or a pickup truck for heavy-duty work, Chevrolet offers vehicles for a whole multitude of reasons. Ever since 1975, we at Jamie's Tire & Service have been working with Chevrolet and will ensure your vehicle receives the best care.
Chevrolet Silverado: The Chevrolet Silverado has a powerful 6.2L V8 engine and can be optioned with a Duramax 3.0L Turbo-Diesel engine too. The Silverado is extremely powerful and reliable, making it perfectly suited for all your work needs.
Chevrolet Blazer: The Blazer is Chevrolet's popular mid-size SUV. With a stylish exterior design and all of Chevrolet's latest technology, the Blazer is a great choice of vehicle.
Chevrolet Malibu: The Chevrolet Malibu is a mid-size sedan that is both powerful and efficient. The Malibu is more than capable of your daily commute and road trips.
Chevrolet Equinox: The Equinox is a small SUV with all of Chevrolet's latest infotainment technology and safety features. It is a capable small SUV and even received the lowest rate of reported problems among compact SUVs in J.D. Power 2020 U.S. Dependability Studies.
Chevrolet Tahoe: The Chevrolet Tahoe is a full-size SUV that can seat up to 9 people. With a spacious cabin, powerful engine, and great towing capabilities, the Tahoe is a great vehicle for you and your family.
Chevrolet Colorado: The Colorado is Chevrolet's popular mid-size truck. Even though it is smaller, the Colorado is a powerful truck that can tow up to 7,000 pounds. The truck won the 2020 Kelley Blue Book's KBB.com Best Buy Award.
Your Expert Shop for Chevrolet Repair
Ever since 1911, Chevrolet has been providing great vehicles for millions of people. We at Jamie's Tire & Service have been honored to work with Chevrolet vehicles since 1975. Our professional technicians have decades of combined experience and training and will take care of your vehicle whether it would be brake repairs for your Tahoe or the check engine that comes on in your Malibu. We are equipped with all of the latest technology and are specialized in all things Chevrolet repair. If you are in Fairborn or surrounding areas, come to Jamie's Tire & Service if you need your Chevrolet to be repaired.
Reasons You Should Do Business With Us:
Family oriented
Good value/holds value
Proven and reliable
We are experts
Years of experience
Do not wait to schedule a visit with us today! You can set up an appointment with us online or give us a call at 937-878-3612. Jamie's Tire & Service - Time for a different type of auto repair experience? Think Jamie's.