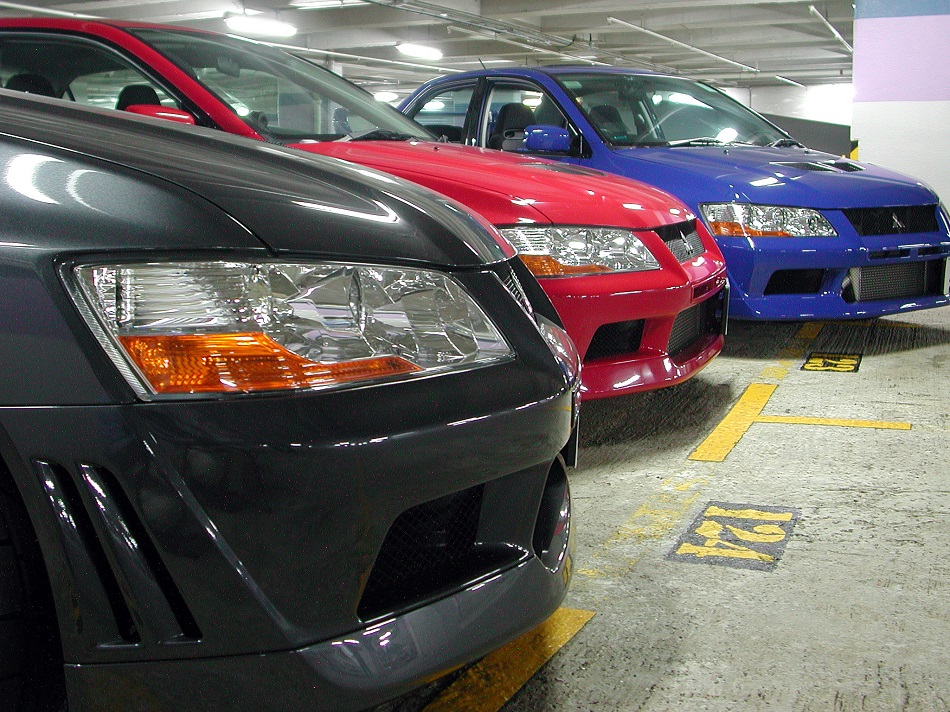 While driving along the roads of Fairborn, OH, Dayton, OH, Beavercreek, OH, Xenia, OH, or beyond, it will be no surprise that you will see a Mitsubishi driving by. Many drivers like Mitsubishi for their design, driving dynamics, and reliability. Whether you are looking for a sedan, hatchback, or an SUV, Mitsubishi offers them all. Established all the way back in 1870 as a ship-building company, Mitsubishi has come a long way to producing great vehicles. Mitsubishi continues to innovate by electrifying its vehicles, hands-free driving, and design. Their commitment shows how dedicated they are to producing impressive vehicles. Whether your Mitsubishi needs a transmission repair, brake repair, or any other service, come to Jamie's Tire & Service in Fairborn. Our team of knowledgeable technicians will thoroughly examine your vehicle and properly diagnose any problems you are experiencing with your Mitsubishi.
Your Dependable Mitsubishi Shop
Even though Mitsubishi only offers three different models, they come in different configurations, allowing you to choose how you want your Mitsubishi to be powered with what body you prefer. Whether you are looking for an SUV, a hatchback, or a sedan, Mitsubishi has them all. Here is a list of all of Mitsubishi's award-winning vehicle lineup:
Mitsubishi Outlander: The Outlander is a comfortable SUV. This stylish SUV has an all-wheel-drive system, all of the latest safety features, and can fit up to seven passengers. The Outlander is a great dependable and versatile vehicle.
Mitsubishi Eclipse Cross: The Eclipse Cross is a great SUV. In 2019, the Eclipse Cross was awarded the IIHS Top Safety Pick. The Eclipse Cross comes equipped with many different features that other competitors don't include as standard.
Mitsubishi Mirage: The Mirage is a compact hatchback and the Mirage G4 is a dependable compact sedan. This model comes in different configurations, allowing you to choose the body style for your needs.
If your Mitsubishi needs service, feel free to contact us to book an appointment. We at Jamie's Tire & Service will be happy to take care of your Mitsubishi.
Your Trusted Shop for Mitsubishi Repair
Eventually, your Mitsubishi vehicle will need to get its regular service or any repairs. When that time comes, bring your Mitsubishi to Jamie's Tire & Service in Fairborn! Since 1975, our team of highly trained mechanics have received ongoing training in automotive technology and auto repair services and will offer you dealership quality knowledge and experience without the dealership pricing. Your car will go through an inspection and safety check, and all needed repairs will be thoroughly explained for your approval. Reasons You Should Do Business With Us:
Family oriented
Good value/holds value
Proven and reliable
We are experts
Years of experience
We will never recommend repairs that aren't absolutely necessary. So why not give us a try? If you are in Fairborn, Dayton, OH, Beavercreek, OH, Xenia, OH, Bath Township, or surrounding areas, schedule an appointment at Jamie's Tire & Service today! You can schedule an appointment with us online or give us a call at 937-878-3612. Jamie's Tire & Service - Time for a different type of auto repair experience? Think Jamie's.