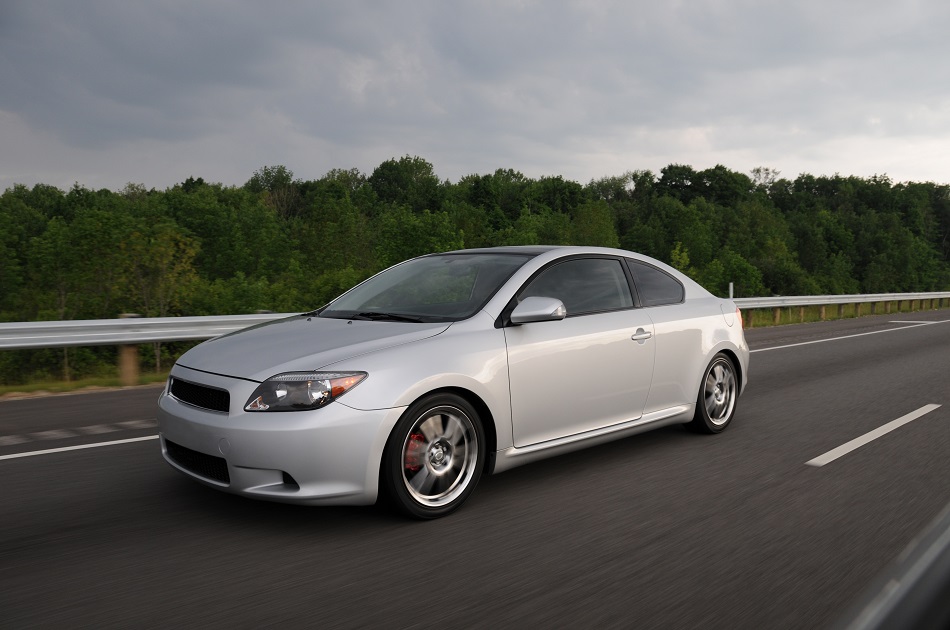 Scion vehicles are known for their nimble driving feel and unique design. Introduced in 2002 by Toyota, Scion was designed to be a brand that appealed to younger drivers. Scion was proven to be a very successful brand, with over 170k units sold in 2006. Drivers enjoyed Scion's youthful character and affordability. However, sales started to drop in 2010. Toyota realized that it was smarter to sell Scion vehicles under the Toyota brand. Even though Toyota decided to discontinue Scion in 2016, they still keep the Scion spirit alive. Today, the Scion iA, iM, and FR-S have joined Toyota's wide lineup of different cars as the Toyota Yaris, Toyota Corolla Hatchback, and Toyota 86. If you drive a Scion vehicle, come to Jamie's Tire & Service in Fairborn for the best scion service in the area!
Scion models today:
Scion has a lineup of different coupes, sedans, and hatchbacks. Drivers enjoy these smaller vehicles and have proven to be great vehicles for the past several years. Here is a comprehensive list of various Scion and rebranded Toyota vehicles:
Toyota Yaris (Scion iA): The Toyota Yaris is an affordable compact sedan that was previously known as the Scion iA,

Toyota Corolla Hatchback (Scion iM): The Corolla Hatchback is a sporty compact car. It is rebranded from the Scion iM.

Toyota 86 (Scion FR-S): The Toyota 86 is a coupe sports car. Both Toyota and Subaru worked together to create this sports car.

Scion tC: The tC is a compact sports coupe. Known for its agile handling and sporty look, this car is Scion's best selling car, accounting for 40% of the brand's total sales.

Scion iQ: The iQ is a subcompact hatchback.

Scion xB: The xB has a boxy design and is a compact hatchback.

Scion xD: The xD is a subcompact hatchback and was ranked #5 in US News and World Report in Subcompact cars.

Scion xA: The Scion xA is a compact car that has ample room and standard features.
Come to Jamie's Tire & Service in Fairborn if you need our technicians to take care of your Scion. Our shop can give you the best Scion repair in the 45324 area!
Why Jamie's Tire & Service should be your local Scion shop.
Even though Scion vehicles are designed to be extremely dependable and reliable, eventually they will need to get service. Whether your Scion vehicle needs to get to get a transmission repair, brake repair, or get its regular scheduled maintenance, Jamie's Tire & Service in Fairborn is the right choice for your vehicle. Our team of highly trained technicians receive ongoing training in automotive technology and auto repair services, and will offer you dealer quality knowledge and experience without dealership pricing. Your car will go through an inspection and safety check, and all needed repairs will be thoroughly explained for your approval. We will never recommend repairs that aren't absolutely necessary. So why not give us a try? Reasons You Should Do Business With Us:
Family oriented
Good value/holds value
Proven and reliable
We are experts
Years of experience
If you are in Greene and Montgomery or surrounding areas, schedule an appointment at Jamie's Tire & Service today! You can schedule an appointment with us online or give us a call at 937-878-3612. Jamie's Tire & Service - Time for a different type of auto repair experience? Think Jamie's.