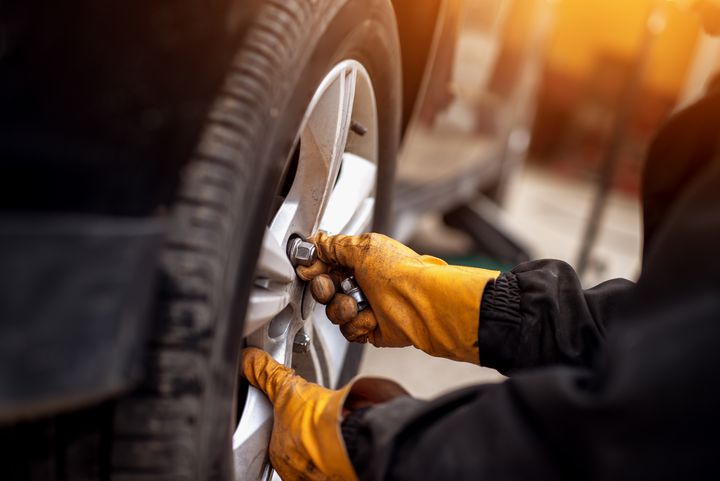 Over time, tires wear out and need replacement. Whether due to normal wear and tear or other damage, every vehicle needs tires at some point. Your tires are the one part of your car that touches the road, and play a part in starting, steering, and stopping on every drive you take. As tires wear down and age, your traction, handling, and braking can suffer. Don't let worn out tires lead to sliding and bad handling! Jamie's Tire & Service is here to help find tires that fit your vehicle and give the traction you need.
When Should Tires Be Replaced?
Most tires should be replaced when the tread reaches 2/32nd of depth. As the tire is used, the rubber compound will wear off. At Jamie's Tire & Service, we check your tread depth during each service so you know the condition of your tires. Other reasons tires should be replaced include:
If there is damage to the shoulder, sidewall, or tread that cannot be repaired, such as cuts, gashes, or punctures larger than ¼ inch.
When the rubber compound starts to crack or dry rot.
If there is severe edge wear or uneven tread wear.
If cords are showing in the tire.
If you experience any of these issues with your tires and they cannot be repaired, it is time for tire replacement. At Jamie's Tire & Service we stock thousands of tires across our stores in Dayton, Fairborn, Beavercreek, and Xenia, and our team is happy to help you find the right tires for your ride. You can shop online, or call the store closest to you to get tires for your car, truck, or SUV today!