Save up to $400 on 4 Goodyear Tires this November!
Tires are an important investment! Let us help you get the most for your money with special savings only available at Jamie's Tire & Service. Whether you're looking for tires for your car, truck, or SUV, the friendly service advisors at our stores in Fairborn, Beavercreek, Xenia, and Dayton are here to help you find tires that fit your needs AND your budget.
November 1-30 at Jamie's Tire & Service, you can earn up to $400 back when you buy select sets of Goodyear tires through mail-in and instant rebates combined with Service Cash. Here's how it works: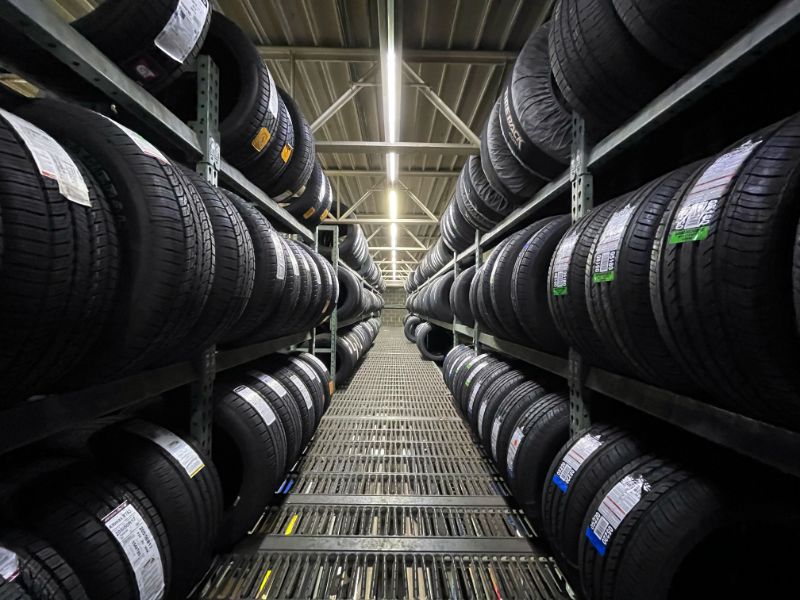 $75 Instant Rebate on ANY 4 Goodyear Tires
When you buy ANY 4 Goodyear tires from November 1-30, you'll receive a $75 instant rebate on your invoice! This $75 instant rebate is only available for the whole month of November at Jamie's Tire & Service.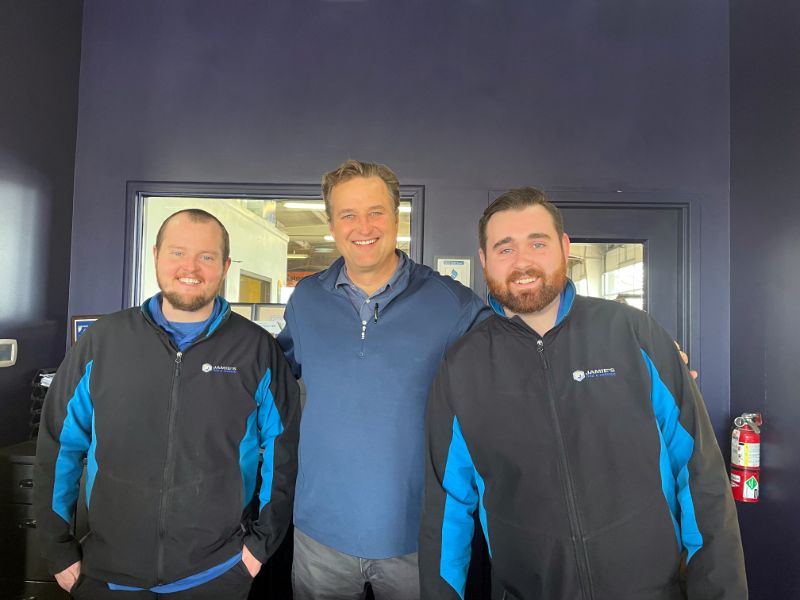 Up To $225 In Online or Mail-in Rebates
When you buy select sets of 4 Goodyear tires, you can earn up to $100 back via online or mail-in rebates. If you use your Goodyear credit card, your rebate will double, for up to $200 in savings. PLUS, first-time Goodyear Credit Card users will receive an additional $25 back on any purchase of $250 or more. That's a total of up to $225 in savings on select Goodyear tires.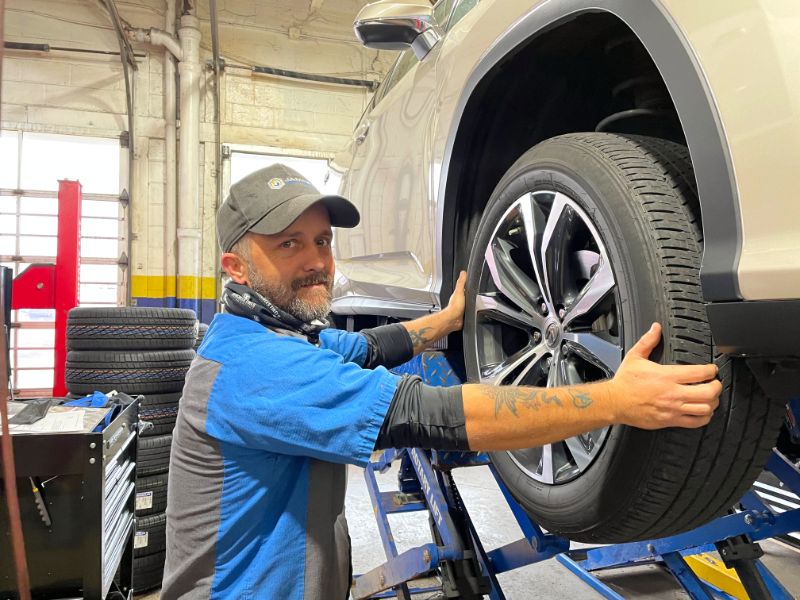 Earn $100 In Service Cash When You Buy ANY 4 Goodyear Tires
As a special thank you for choosing Jamie's Tire & Service, we're offering $100 in Service Cash that can be used on any future services at our stores. Service cash can be used on oil changes, brakes, alignments… ANY maintenance or repairs you need for your car. Service cash is valid for 1 year from the date of purchase and can be used at any of our 6 Jamie's Tire & Service locations.
Act Now to Save $400 On Your Next Set of Tires!
Are you ready to save big on new tires this November? Act now to take advantage of this sale! You won't find this deal anywhere else! Shop online using the link above, or give us a call at any of our 6 locations today. We'd love to help you find new tires to help keep you safe this winter.
Dayton's Auto Care Experts Since 1975
Since 1975, we've been helping our friends and neighbors keep their cars running at their best. From oil changes and tires to engine and suspension repair, we are your full-service, holistic auto care experts. We'd love to show you why thousands of customers have trusted us with their vehicle repair and tire needs over the last 48 years. But don't take our word for it! Check out over 1,333 Google reviews and testimonials from our satisfied customers.
We are Dayton's auto care experts. Jamie's Tire & Service is where you'll find Big-Box Savings and Hometown Service. Give us a call today, or find the store closest to you to get your car running like new again.
Need Help Finding the Right Tires for Your Vehicle? Contact Us!